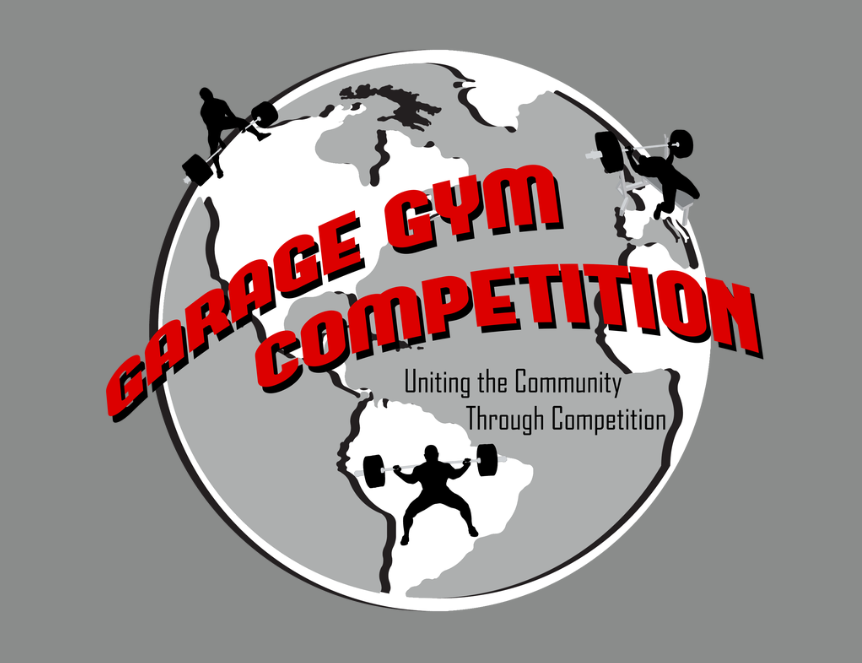 ---
Want to test your strength at a powerlifting competition, but don't want to leave the comfort of
your garage gym?
That is exactly why we have the Garage Gym Competition, a virtual powerlifting meet taking
place in the middle of May each year for Garage Gym athletes, by Garage Gym athletes, and
sponsored by companies like Fringe Sport. This year Fringe is the Bench Sponsor, putting up a
Longhorn Bar and a Lonestar Bar. All you need to do is submit a successful bench during the
competition, and you could win! (This is Fringe's second year sponsoring!).
We sit down with Gray Matter Lifting, the creator, lead coordinator, and council chair of the
Garage Gym Competition for some inside scoop on what this whole thing is.
Where did this idea come from?
I had an idea that we had a lot of weekend warrior type powerlifters in the garage gym
community, as well as a lot of people that were "just lifting", and putting something together for
us to collectively aim for bigger and better TOGETHER would be cool. It worked out better than
I had thought. You know it is a good thing when you have guys like Garage Gym Experiment,
Garage Gym Lab, and Garage-Gyms.com willing to help and be a part of it.
What if I lift in my basement, or spare bedroom, instead of my garage?
This powerlifting competition is made by, and for, anyone lifting in their own personal gym
(Home, Garage, Basement, Living Room, etc.). So as long as it isn't a commercial studio or
something with dues/fees, you are probably good.
Looks like the rules are fairly lenient compared to a typical powerlifting meet.
Free entry, super easy to participate, and you can compete at any time during the week of the
event. We did this on purpose to appeal to the average garage gym lifter… busy, family oriented,
and lifting often comes 4th or 5th on the list of priorities. A weekend dedicated to an event to test
your strength wasn't in the cards, but sneaking this in throughout the week at your own gym on
your own time? BINGO!
And since we wanted MORE people to participate, and this wasn't about singling out the
strongest garage gym lifter, we focused on awarding people for participating, focused less on the
minutia of squat depth and bench pauses, and more on being an active #GarageGymCommunity
member.
The community is crazy supportive and if you've been looking for something to kick start your
training, we got you!
So, I can compete even if Powerlifting isn't something I'm already skilled at?
We have had sub 100lb totals, and almost 2000lb totals. We have had women, men, children,
people from all over the world, handicapped, professional powerlifters, and more. If you fit
between those markers, you are likely right on!
If you are reading this and on the fence about whether the #GarageGymCompetition is right for
you or not, you can go and see ALL of the entries from the last two years if you check out the
hashtag on Instagram. If you don't see someone that looks like you, lifts like you, in a space like
yours, I'd be shocked (and please tell me, because we are obviously missing something).
What I'm saying is… Powerlifters, Crossfitters, Bodybuilders, Strongmen, Olympic Lifters, and
literally anyone else who pursues strength with a barbell… we got you! Crush some lifts,
encourage some of your fellow garage gym athletes, and maybe win something cool!
Oh, and I donate money to Special Olympics on behalf of everyone who enters, so you are doing
something good no matter what!
This year with COVID-19, we are expanding our rules to be a little looser. Where we would
typically require a Bar, Bench, Rack, and Weights to enter… we are allowing those with some
creativity and maybe a few DIY skills to enter. Metal pipe and paint cans, Steinborn Squats,
Floor Presses, or whatever you might find around the house. If you can Squat it, Bench it, and
Deadlift it, it'll probably count.
Anything else to add?
The most up to date information can be found on our website and Instagram.
https://www.instagram.com/garagegymcompetition/
You can find a full list of FAQs, rules, prizes, and more on the website, and we are constantly
putting out cool stuff on the Instagram like training tips from coaches and athletes, highlighting
prizes, and more.
If you are a member of the garage gym community, I can't imagine a reason why you wouldn't
enter. If you can, let me know so I can address it.
---