Load it up. With 17" of loadable vertical space, you've got plenty of room to add up to 270lbs of bumpers (or 500lbs of iron) to get your pull workout in.
Take it outside. This sled not only works perfectly inside your gym, but can be pulled outside, too! This sled has optional protective plastic feet for outdoor use.
Save your floor (and your neighbors ears). With OR without the protective plastic feet, we've developed the new Fringe Sport Pull Sled to stay intact even after being dragged on concrete to save your sled, your floor afterward and keep yourself in your neighbors' good graces.
Up the ante. Unweighted walks are simply boring, right? Dragging a sled will shake things up and get you some gains all at the same time.
Never ending pulling. This is the commercial grade sled of all sleds. Realistically, with good care, this sled will last forever. (Even without the feet).
WHAT TO KNOW ABOUT THE MODEL-A PULL SLED V2
GET TO PULLING, AND DON'T STOP
We've gone back to the basics again to deliver the best value in a pull sled, period. The Fringe Sport Model-A pull sled V2 provides everything you need in a pull sled and nothing you don't. This pull sled is the definition of hard work. It's the kind of work you've chosen as you strap up and start pulling, but we've added some special Fringe touches to lighten the load. Pair it with a sled harness and get a move on.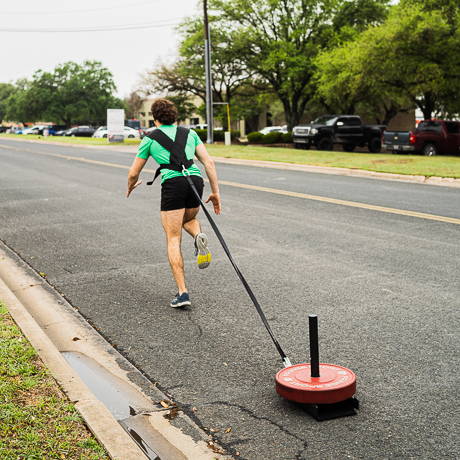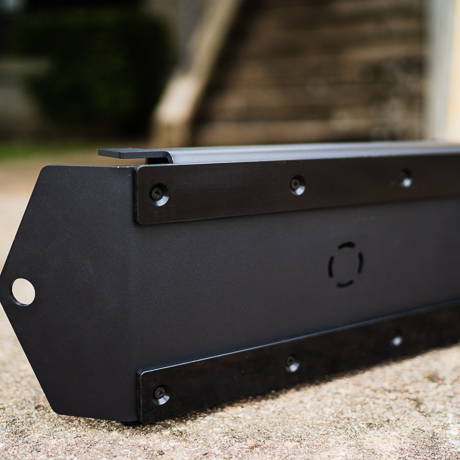 STURDY, STRONG, AND LONG-LASTING
This brand new version of our pull sled can hold up to 270lbs (or 500lbs of iron!), can be stacked for convenience and saving space, and accepts protective plastic feet for outdoor use. A sled really doesn't get any better than this one , plus it comes complete with a set of Fringe Sport sled straps so you can be ready to pull as soon as it's delivered.
THE BEST ALL-USE PULL-SLED
This sled is a great starter sled... and a great finisher sled. If you're a beginner athlete, load it up with a 45# plate and pull it for 50M repeats. Try not to throw up on the sled... although it hoses off.
But don't be fooled by the low price. Even hardcore powerlifters can get smoked on this bad boy- load it over 500# with iron!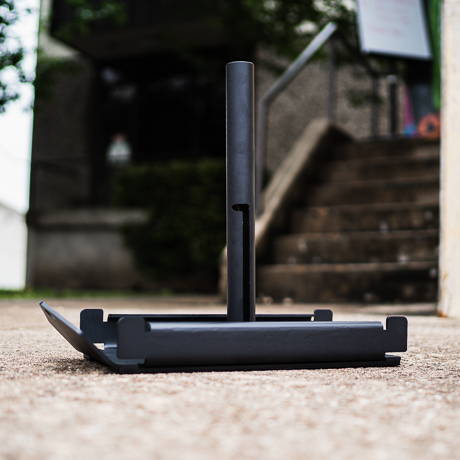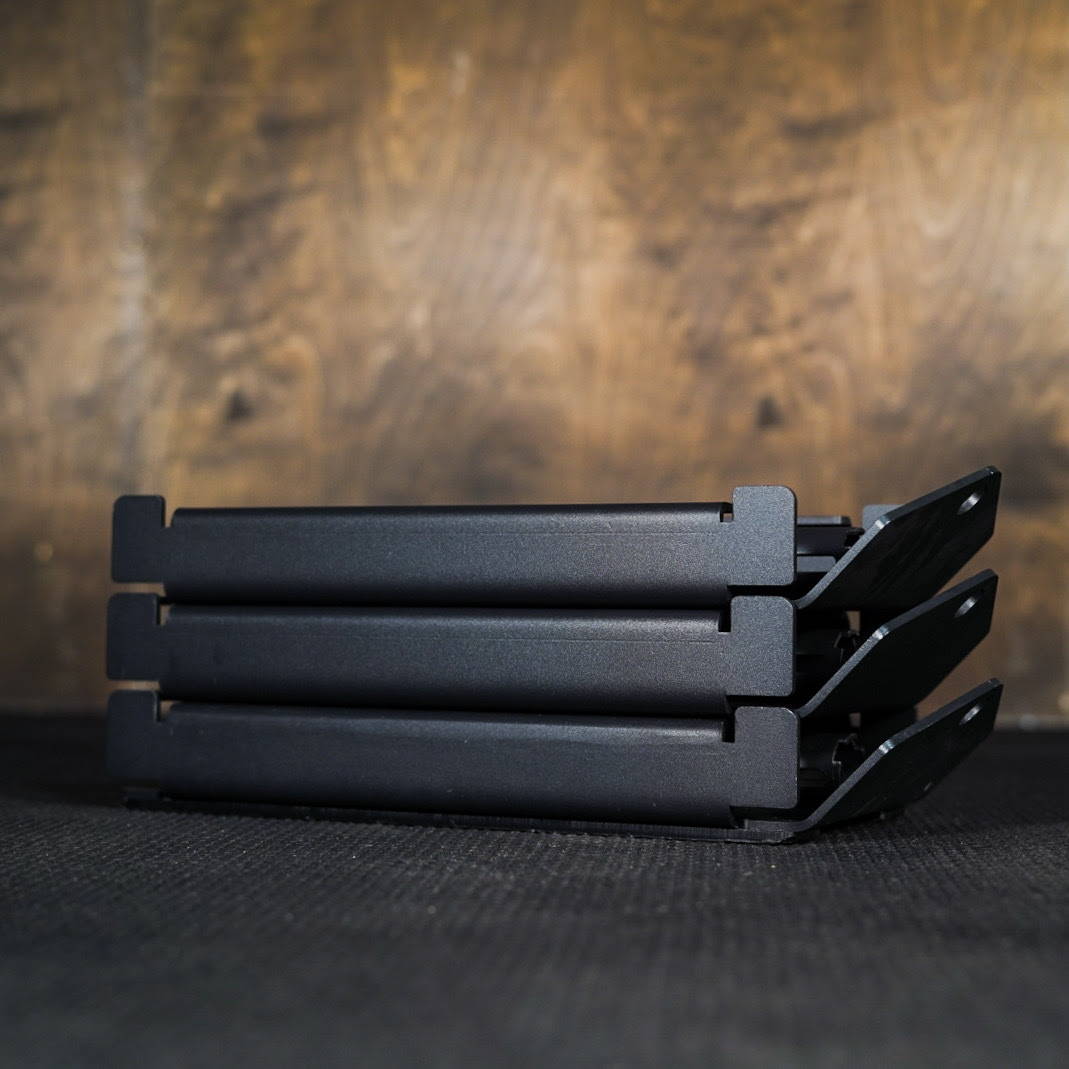 EASILY STACKABLE FOR MAX GYM FLOOR SPACE
Did you know these could stack? Floor space is like gold in gyms, that's why we made these pull sleds stackable, so you have even more room for your plates, rack, bench, gym dog, beer cooler, whatever.
PACKAGE CONTENTS AND SPECIFICATIONS
Contents: 1 - Model-A Pull-V2 Sled and 1 - 16' Sled Strap (Red or Green). Steel plate is 3 gauge (.25") steel. 1 - Carabiner. Optional - UMHW plastic protectors.
Weight: 26.5 pounds
Material: Powder-coated Steel (Sled) and Polyester webbing (Strap)
Base height: 2.75 inches.
Length: 23 inches long
Width: 10 inches across the base.
Loadable Pin height: 18 inches
Warranty: 1 Year
Full year satisfaction guarantee
Heavy gauge, powder-coated steel for years of reliable service
Included 16 foot pull straps (1" wide") with 20" loops at each end - Red or Green.
Also accepts harness
Fits 270lbs of bumper plates (or 500lb of iron).