Raise your hand if you love pizza…..  hang on while I lay down on the floor and raise both hands and both feet!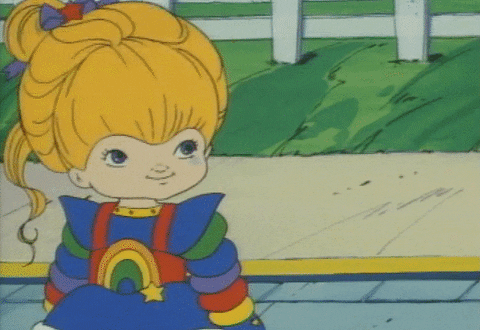 I have yet to meet anyone who DOESN'T love pizza!  There is something about the hot cheesy goodness that brings out smiles on all faces!
But – we all know the problems right? Don't eat pizza – pizza is bad for you – pizza is too many carbs – pizza is from the devil!
But – is it really?  Or could it be maybe – just MAYBE – if you make it healthy then pizza can be  - *GASP* - good for you to eat??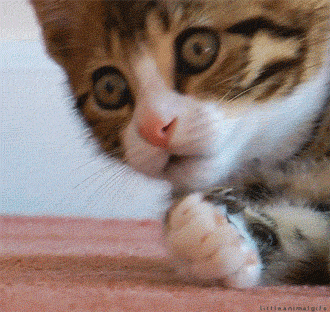 I hear the shock and criticism as it travels through the fitness world.  I'll wait for the dust to settle.
Listen – I do realize a thick crust, stuffed with cheese, covered in cheese, and all the toppings your heart desires, and more cheese on top and on and on – then no, eating the whole pie (or even a slice) isn't the healthiest choice.
BUT – if you find a quick and healthy recipe with GOOD ingredients, then YES you can have pizza and not ruin all your hard work in the gym.
So, to that end we want to share some quick and healthy pizza recipes that you can make this weekend to share with the fam.  They're so good even the kids will like them!  (even the dog won't be able to get enough!)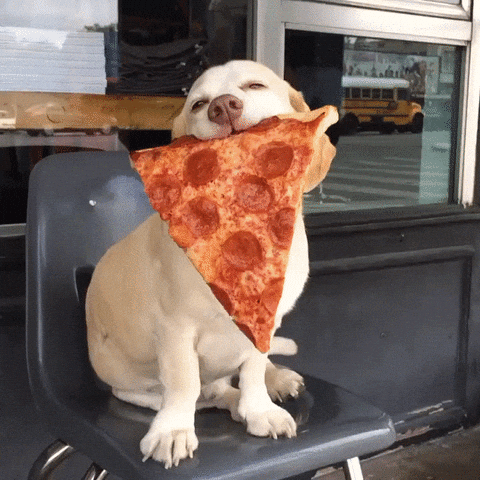 And they're perfect so you can eat your slice in front of your favorite binge-worthy Netflix show!
HEALTHY HAM AND CHEESE PIZZA
1 tablespoon olive oil, divided
4 ounces fresh baby spinach
1 (8-oz.) prebaked thin pizza crust (such as Mama Mary's)
1/4 cup lower-sodium marinara sauce (such as Rao's)
4 ounces lower-sodium deli ham, diced
2 ounces shredded reduced-fat cheddar cheese (about 1/2 cup)
2 ounces fresh mozzarella cheese, torn
1/2 cup julienne-cut Fuji apple
1/4 teaspoon black pepper
1/4 teaspoon crushed red pepper
Preheat oven to 500°F. Heat 1 teaspoon oil in a skillet over medium and cook spinach until completely wilted. Remove from heat. Place pizza crust on parchment paper and spread marinara sauce evenly. Arrange spinach, ham, cheddar, and mozzarella evenly. Place pizza on parchment directly on oven rack; bake at 500°F for 9 minutes or until cheese melts and begins to brown. Remove and add apple and peppers; drizzle with remaining 2 teaspoons oil. Slice and enjoy!
EVERYTHING HEALTHY PIZZA
1 premade whole grain thin pizza crust

½ cup canned no-salt-added tomato sauce

3 tablespoons no-salt-added tomato paste

1½ teaspoons dried Italian seasoning, crushed

2 cloves garlic, minced

⅛ teaspoon ground pepper

2 teaspoons olive oil

½ cup cooked and drained lean ground beef

⅓ cup thinly sliced pizza-style Canadian-style bacon and/or thinly sliced, cooked turkey pepperoni

2 cups sliced fresh mushrooms, thinly sliced green bell pepper, thinly sliced red onion, and/or packaged fresh baby spinach

2 tablespoons sliced pitted ripe or Kalamata olives

1 cup shredded reduced-fat mozzarella cheese (4 ounces)
Preheat oven to 425°F. Grease pan lightly with cooking spray and add crust.  Combine tomato sauce, tomato paste, Italian seasoning, garlic, and pepper in a small bowl.  Lightly brush crust with warmed oil.  Spread sauce evenly on crust and top with toppings. Bake for 8 to 10 minutes or to desired doneness.
Now you have no excuse to not enjoy a delicious healthy pizza anytime.  Let us know what you think about our recipes in the comments below.  Or share your favorite healthy pizza recipe!
---
---